HK Neo Reviews Forum
General >> General Board >> A mini Update - reviews
http://hincheuk.conforums3.com/index.cgi?board=general&action=display&num=1228368967

---
A mini Update - reviews
Post by Andrew on Dec 4th, 2008, 2:36pm

I have seen a lot of flicks recently...

I will be updating this message whenever I have time...

below are my ratings.

1. Shaolin Girl (2008 JAPAN) = 3/10




- uninspiring, unfunny Stephen Chow wanna-be action/comedy
- Kitty Zhang (from CJ7 steals the show from the leading Jap chick)




2. Breeze of July (2008 HONG KONG) = 7/10




- a well meaning attempt at depicting "lost" emotions...
- sustained performance from Sammy Leung and reasonable display from the cute eyed Monie Tung




3. Winds of September (2008 TAIWAN) = 7.5/10

- accomplished indie filmmaking of a story about changes that Taiwanese youth goes through
- good use of raw acting talents and somewhat heart felt moments towards the end...
- produced and cameo-ed by Eric Tsang




4. Forgive and Forget (2008 HONG KONG) = 6/10




- Slight departure for the so called guru of Modern HK romance
- apart from sustaining performances from the current beauty of Taiwanese cinema - Alice and the improving Andy On, the support cast is atrocious, especially the ugly and annoying presence of Siu Fai
- Avg cinema at best...





5. Painted Skin (2008 HONG KONG) = 8/10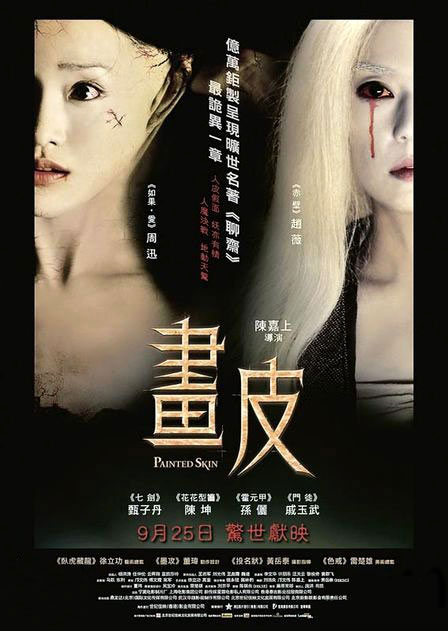 - revoking the days of Joey Wong's ghost/fantasy fare
- wonderful and captivating display by Neo's fave starlet, Zhou Xun
- Donnie Yen provides so much needed intentional humor
- Zhao Wei is ever improving as much as being beautiful
- Weakness link is perhaps Alloy Chen (from Playboy Cops) who struggles in a role born to be played by Mainland acclaimed actor Liu Yie.
- Betty Sun and Donnie Yen makes a good couple
- all in all, a good movie with enough of every genre to satisfy the current reviewer...




6. OneChanbara(2008 JAPAN) = 7/10




- a dream come true for any anime fan, cute japanese girl show enough flesh here and there, good sexy outfit, kicking zombies with a sword and finish it off with a cow boy hat...
- Enuff said, you either like this kind of movie or just totally avoid it...





7. Fist of Fury 1991 (1991 HONG KONG) = 6/10




- being a huge Stephen Chow fan, it is undeniable that I didn't enjoy this flick as much as I did when I first watch it 3-4 years ago
- Some jokes seem more annoying and prolonged than actual mo-lei-tau laughs
- Still, a typical predictable Chow fare with a gimmer of Corey Yuen's action to the mix
- then again Cheung Man and Chow always makes a great couple
- average Chow flick at best, but still fun can be had...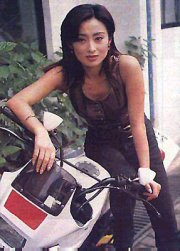 8. Just Heroes (1989 HONG KONG) = 4/10




- an early Stephen Chow's serious role in surprising a rather incoherent and uneven triad action drama from John Woo.
- It is quite questionable how a team of John Woo, Tsui Hark (Producer) and Danny Lee can come up with something that got to the point of boredom in the 3/4 mark.
- Luckily, Woo seems to show up in the finale scene which include a Better Tomorrow knock off.
- overall, not a worthy film in any of the aforementioned characters and for any standard it is really a below average film...

9. Love is Love (1990 HONG KONG) - 5/10




- yet another Stephen Chow, pre-superstar performance, restrained at times, but also showing glimpses of his comedic talent
- both Chow and Sandra Ng manages to outshine the actual material
- below average comedy, where some fun can be had, mainly pointing at the two co-stars...

10. High Risk (1995 HONG KONG) = 6/10




- watching this flick for a 3rd time, certainly wasn't as fun as I remembered when I first wittnessed it
- at times Jacky Cheung imation of Jackie Chan, seems more annoying than actual fun
- some jokes are so stupid that one can tell its from Wong Jing's dictionary
- Saving grace = Jet Li + Chingmy Yau (she is looking smokingly hot here)
- Downside = Jacky Cheung (although deliberate, overacts to the point of some annoyance) + Charlie Yeung (pretty, but wasted in a role that has almost nothing to do)
- Overall, there are enough action and fun to make this an average entertainment after midnight...




neo

---
Re: A mini Update - reviews
Post by jerome on Dec 18th, 2008, 1:16pm

I have watched a few tv dramas worthy of review. Lethal Weapons of Love and Passion, Face to Fate, The ultimate crime fighter. Older ones Real kung fu, Wing Chun.

Haven't watched many new films of late. Have plenty of older 70s-90s films that could be in the review pipeline
---